Ukraine appears to expose Russian air defence gaps with long-range strikes
December 6, 2022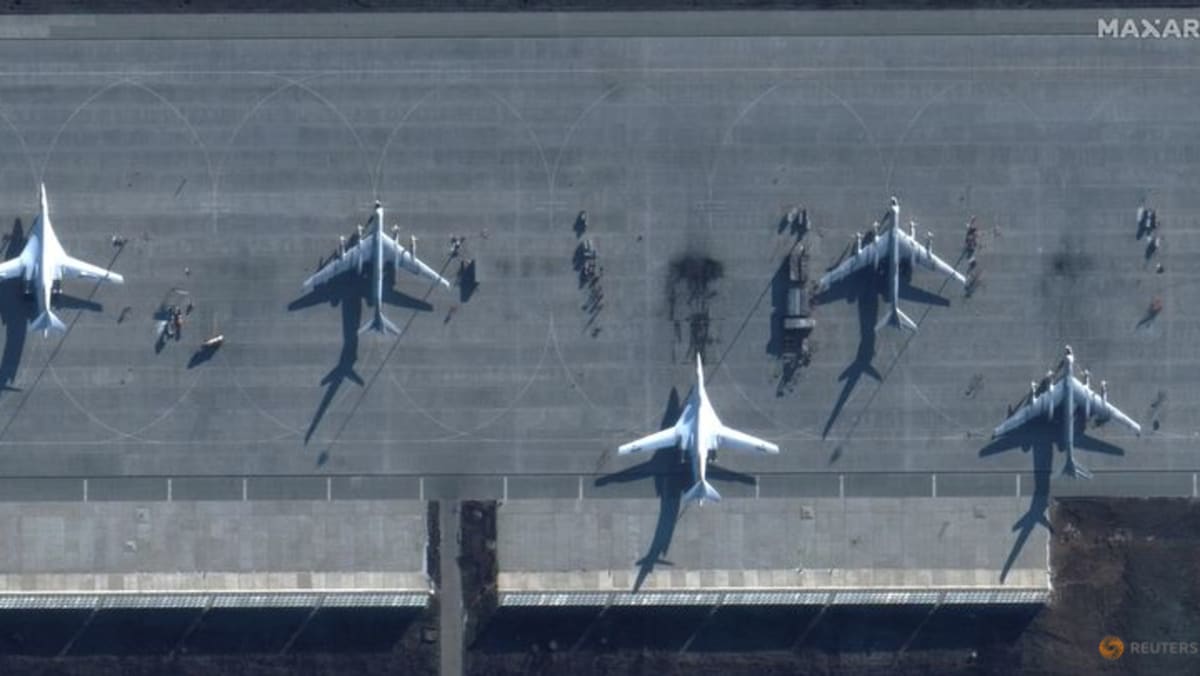 NEW BARRAGE
The huge Tupolev long-range bombers that Russia stations at Engels form a big part of its strategic nuclear arsenal, similar to the B-52s deployed by the United States during the Cold War. Russia has used them in its campaign since October to destroy Ukraine's energy grid with near weekly waves of missile strikes.
The Engels base, near the city of Saratov, is at least 600km from the nearest Ukrainian territory.
Russia responded to Monday's attacks with what it called a "massive strike on Ukraine's military control system", though it did not identify any specific military targets for what Ukraine called Moscow's latest strikes on civilian infrastructure.
Moscow claims military justification for attacks on Ukraine's civil infrastructure. Kyiv says the strikes are intended to hurt civilians, a war crime.
Missiles across Ukraine destroyed homes and knocked out power, but the impact seemed less severe than barrages last month that pitched millions of Ukrainians into darkness and cold.
Meanwhile on the battlefields of eastern, northeastern and southern Ukraine, Russian forces kept up their shelling of towns and villages, the Ukrainian military said in its Tuesday evening report.
On Tuesday, Zelenskyy visited troops in the eastern Donbas region that has seen the war's heaviest fighting.
He praised soldiers in a selfie video filmed in front of a sign on the road outside Sloviansk, near the city of Bakhmut that Russian forces have been trying to encircle for weeks. He also presented medals and shook hands with troops in a hangar.
RESISTANCE
Also on Tuesday, the US deputy secretary of state said Russia must remove all its troops from Ukraine.
Wendy Sherman, speaking at an event in Rome, said the United States had sufficient arms stockpiles to keep helping Ukraine, and that Western states backing Kyiv must "stay the course".
No political talks are under way to end the war. Moscow insists it will not negotiate unless Kyiv and the West accept its sovereignty over Ukrainian lands it claims, while Kyiv says Russia must leave all its territory.
Kremlin spokesman Dmitry Peskov said on Tuesday talks would only be possible when Russia achieves the goals of its "special military operation", which he did not define.