Saint Benilde in Finals, Perpetual Help teams win
March 19, 2023
DEFENDING champion College of Saint Benilde needed only 67 minutes to beat Jose Rizal University (JRU), 25-10, 25-21, 25-13, to reach the Finals for the second straight season in the National Collegiate Athletic Association women's volleyball tournament Sunday at the San Andres Sports Complex.
Gayle Pascual tallied 16 points, Zamantha Nolasco had five blocks and three service aces to finish with 10 points, while Michelle Gamit also scored 10 points on 9-of-16 attacks for the Lady Blazers.    
Eyeing a third crown overall, Saint Benilde has won 27 consecutive matches since the 2020 season which was scrapped due to the Covid-19 pandemic.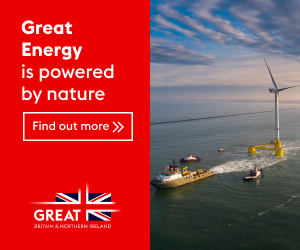 Mycah Go, last season's MVP who became one of coach Jerry Yee's assistants this year after she was ruled out with an ACL injury, was happy to see the Lady Blazers achieve the first step towards winning another title.
"We're very happy that out hard work paid off, and the next goal of course is the championship," Go said.
Men's titleholder University of Perpetual Help System Dalta outlasted Mapua, 23-25, 23-25, 25-19, 25-17, 15-4, to gain an outright passage to the Finals.
Louie Ramirez fired a career-high 31 points, including the match-clinching spike that completed the Altas' fifth-set domination and eliminated the Cardinals in Final Four race. He logged three blocks and eight receptions.
Perpetual Help completed a double victory as its women's team secured the No. 2 ranking in the semifinals with a 25-16, 25-19, 25-17 conquest of Mapua.
Mary Rhose Dapol and Shaila Omipon each scored 13 points, Janine Padua added 11 points while setter Jhasmine Sapin tossed in 12 excellent sets and matched Omipon's two service aces for the Lady Altas.
Roxie dela Cruz logged eight points before sitting out in the third set for the Lady Cardinals.
Mapua ended up tied with Lyceum of the Philippines University in third and fourth spots at 6-3.  The two Intramuros-based squads will face-off in the first stepladder match on Sunday, with the winner taking on Perpetual in another knockout duel for the remaining Finals berth on March 29. 
The Lady Bombers ended their season with a 1-8, less than a year after a breakthrough third place finish.
Sydney Niegos led JRU with 10 points while Mary May Ruiz and Riza Rose contributed eight and seven points, respectively.
Joshua Zareno also had three blocks for a 20-point showing and rookie Jefferson Marapoc came through with 10 points and 12 digs for Perpetual.
Ben San Andres had 25 points and 22 receptions to lead Mapua, which ended the season at 5-4.