Role of trees commonly overlooked–RSA
March 19, 2023
SAN Miguel Corp. (SMC) President and CEO Ramon S. Ang lamented recently that the role of trees and forests in people's lives is "commonly overlooked."
"The role of trees and forests in our lives is basic but commonly overlooked–or worse, ignored," Ang said in a speech during the celebration of the anniversary of the Million Trees Foundation Inc. (MTFI) Nursery and Eco Learning Center last March 16 at the La Mesa Watershed.
"Apart from providing us with valuable resources such as food and building materials, trees also protect us against land erosion and flooding," Ang said in his speech read by Edgar L. Dona, operations head of San Miguel Holdings Corp. (SMHC).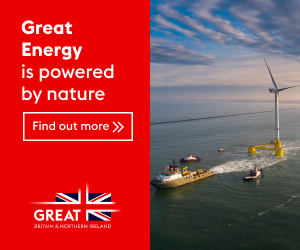 "In the case of watersheds, they help ensure that there will be water for human survival," Ang added.
Fortunately, according to the SMC CEO, the Metropolitan Waterworks and Sewerage System (MWSS) and the MTFI have not let their guards down and have been successful in reforesting target watershed during the last couple of years.
"With the help of institutional partners and volunteers, they were able to surpass the five million trees target and have set another ambitious goal. And that is to plant 10 million more trees by the year 2030," Ang said.
P1-M donation
DEMONSTRATING its continuing support to the annual "Million Trees Challenge," the Manila Water Co. and the Manila Water Foundation (MWF) announced a donation of one P1 million to the MTFI on its second year anniversary as an organization.
This would be Manila Water's third donation as it has done so every year since 2021. That year, the donation was made for the development of the MTFI's onsite office and the establishment of a nursery at the 5-hectare property at the La Mesa Watershed.
At the anniversary event, the donation handover ceremony was held after the message of MWF President and Manila Water President and CEO Jose Victor Emmanuel A. De Dios.
De Dios was joined by MWF Executive Director Reginald M. Andal, Manila Water Enterprise Regulatory and Stakeholder Engagement Group Head lawyer Jo Kristine C. Revil, MTFI Chairman Emeritus Gen. Reynaldo V. Velasco (ret) and MTFI President and Executive Director Melandrew T. Velasco.
MTFI said in a statement that it recognizes the invaluable contribution of MWC and MWF as stakeholder partners in protecting the environment through its water access, sanitation and hygiene and environmental programs that are social investments to communities and future generations.
"MWF is one with MTFI in projects that sustain environmental efforts to mitigate the ill effects of climate change such as carbon credit recovery by planting a million trees and rehabilitating critical watersheds namely Ipo, La Mesa, Angat, Umiray, Laguna Lake, and Manila Bay," a statement read.
"It's an honor to collaborate with MTFI in creating holistic efforts to save and preserve our environment from deterioration," Andal said. "We're proud that we are part of their action, as we also have the same goal through our 'Likas' program house as part of our environmental initiatives in MWF."
MWF's "Likas" is an environmental sustainability program on watershed protection, rural livelihood and urban agriculture. Currently, the program has its "Project Katig," which aims to support fishermen. "Likas" will also have its project for forest rangers in the Ipo Watershed in Norzagaray, Bulacan, and the Nabaoy Watershed in Malay, Aklan. The Manila Water said it envisions talents across the enterprise to champion sustainability and environmental stewardship.
Project 747
ANG said that through its power arm, San Miguel Global Power, SMC has also surpassed the 5-million tree mark in the firm's own reforestation program called "Project 747."
The initiative targets to plant seven million upland trees and mangroves on some 4,000 hectares of land in at least seven provinces, including Albay, Bataan, Bulacan, Davao Occidental, Negros Occidental, Pangasinan, Quezon province and Zambales.
"We do not only aim to plant trees," Ang said. "Through our partner communities and organizations, we make sure these grow to adulthood so they can provide benefits to present and future generations."
In terms of rehabilitating our vital bodies of water, San Miguel is also committed to cleaning up our river systems, the CEO added. Ang said that in August of last year, the firm was able to complete the rehabilitation of the Tullahan River, where more than one million metric tons of silt and waste was extracted.
Ang said the program now extends to the Pasig River, San Juan River, and the Meycauayan River in Bulacan province.
"Our goal is to improve flood mitigation, improve water quality, and hopefully, in the long run, these tributaries will teem with healthy marine life again," he said.
He said it will take more than the efforts of a few well-meaning organizations to effect the kind of change that will truly matter to our environment for the long term, including our watersheds.
"Every effort counts. That is why I am grateful to MTFI not just for marshaling support for this huge endeavor, but more importantly, for keeping everyone focused on its urgency and importance, year in and year out," Ang said.