Michael Keon: From sports to politics
March 19, 2023
IT was still martial law when  a young 23-year-old brash man emerged from the University of the Philippines(UP) track team to become the country's most powerful sports figure.
His name, Michael "Mike" Marcos Keon. He whose life has been a controversial one and has spanned close to 45 years from the late 1970s to the present, transitioning from the world of sports that was affected very much by politics to real politics as his  life.
After all, Keon says, he is a Marcos therefore politics runs in his blood.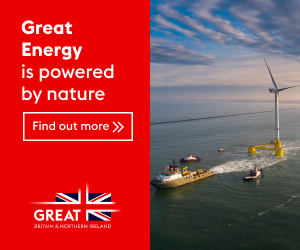 If sports was his passion before, now, sports takes a secondary role as Keon focuses on his job as mayor of Laoag City. He is now on his second term after a hard-fought battle as an independent candidate running against established political families like the Farinases and the Lazos.
But that is going ahead of the story as Keon, 68 and still running, started making a name for himself, not in politics but in sports when he set up Project: Gintong Alay, a  national training program for track athletes in 1978, taking under his fold the likes of Lydia de Vega, Isidro del Prado, Hector Begeo and Renato Unso, just to name a few.
The program was so successful that, eventually, it became the national training program for all sports.
Keon is a bona fide athlete and this is the core reason why he succeeded in Gintong Alay. As an athlete, he knew what athletes need to succeed—he talked to them, ate with them and trained them.
He was a very good administrator, too.
Of course, many will point out the fact that Keon—a presidential nephew, his mother Elizabeth being former Ferdinand Marcos Sr.'s sister—had the President's ear and that access ensured funding for his project.
With the initial success of Gintong Alay, Keon's stock in Philippine sports rose and he became the Philippine Olympic Committee (POC) president at the same time that he was executive director of Gintong Alay, a very big advantage for him.
His program elevated Philippine sports to new heights at the regional and Asian level as the Philippines finished third overall in the Southeast Asian Games the Philippines first hosted in 1981 and second in 1983 in Singapore.
But it was not enough to shield him from politics—starring de Vega and her father, Francisco "Tatang" who was always at odds with Keon.
When he suspended de Vega, Malacañang, not President Marcos though, got into the picture and he found himself relieved in 1984. He was reinstated by the then President but the Marcos years were  already waning and with the EDSA Revolution, the Marcoses left the country, including him.
"I came back for good in 1998 and at that time Bongbong [President Marcos Jr.] was running for governor of Ilocos Norte and he got me as the political coordinator for Dingras [municipality in Ilocos Norte], my first foray into real politics," Keon said.
"He won and  I found myself back in sports with the newly-established Ilocos Norte Sports Development Council and from seventh place in the annual Ilocos Region Athletic Association or IRAA, were third in 1999. We hosted the following year and won 11 straight overall championships," related Keon, who became the acknowledged sports czar of the North.
He was even asked by the Philippine Sports Commission to be the training director for the 2005 SEA Games here where  the Philippines won the overall championship.
PSC Chairman Richard Bachmann visited Keon recently in Laoag City to seek advice.
"I told him to focus on several things, talent-scouting for one for local athletes. I believe on our own, we can develop homegrown talents and not depend too much on Fil-foreign athletes," he said. "Also bring in foreign coaches, provide athletes the needed competition and equipment, improve infrastructure around the country and maintain  a grassroots program."
He was asked to run as board member of Ilocos Norte in 2004 and he ran and won as governor in 2007.
In 2010, in a surprising move, he walked away from everything.
"There were a lot of frustrations for me so I gave up on politics for the next 10 years, just traveling," he said.
Truth is, Keon, an avid follower of astrology, was evaluating the astrological signs in his life and when the indications became more positive, he agreed to run for mayor of Laoag City in 2019. He won.
Politics in sports and real politics have their differences, he said.
"Politics in sports is peripheral and raises its head from time to time, real politics is on all the time, and that is why I need to be more careful of what I say and how I saw things as I am being scrutinized all the time," he explained.
"But for me, politics is the downfall of Philippine sports, the envy and jealousies, there is  too much of it. My biggest disappointment till now in sports is that Lydia and Isidro failed to meet their full potential then in the events where they should have focused and could have been Olympic medalists," he said.
"The case of Lydia is  the perfect example of politics in sports," added Keon, who has noticeably mellowed though the infamous temper and impatience still emerges from time to time.
In the world of real politics, besides being a Marcos, Keon feels people look at him as a good administrator for one—he was able to pay all of Laoag City's loans during his first year as mayor.
"I look at myself as tough but fair. I work hard and expect the same from others. I am careful with my decisions but I take responsibility and accountability for my decisions," he said.
"Before, I didn't care what people think of me, now as a politician, I have to be aware of it. People who I have dealt and worked with me know me better."
He added: "The problem of Philippine politics is the culture of the people for one, the nature of politics and the culture of the people. There is lack of honesty in people to express what they really want, but be that as it may, I will definitely be running for a last term in 2025—but I'm not looking beyond that as of now."
"What I want is to leave behind a legacy of a New Laoag—progressive with  a lot of investments which I believe will come  now that the President is from here."