Lavrov defends Russia at UN showdown rife with anger over Ukraine war
September 23, 2022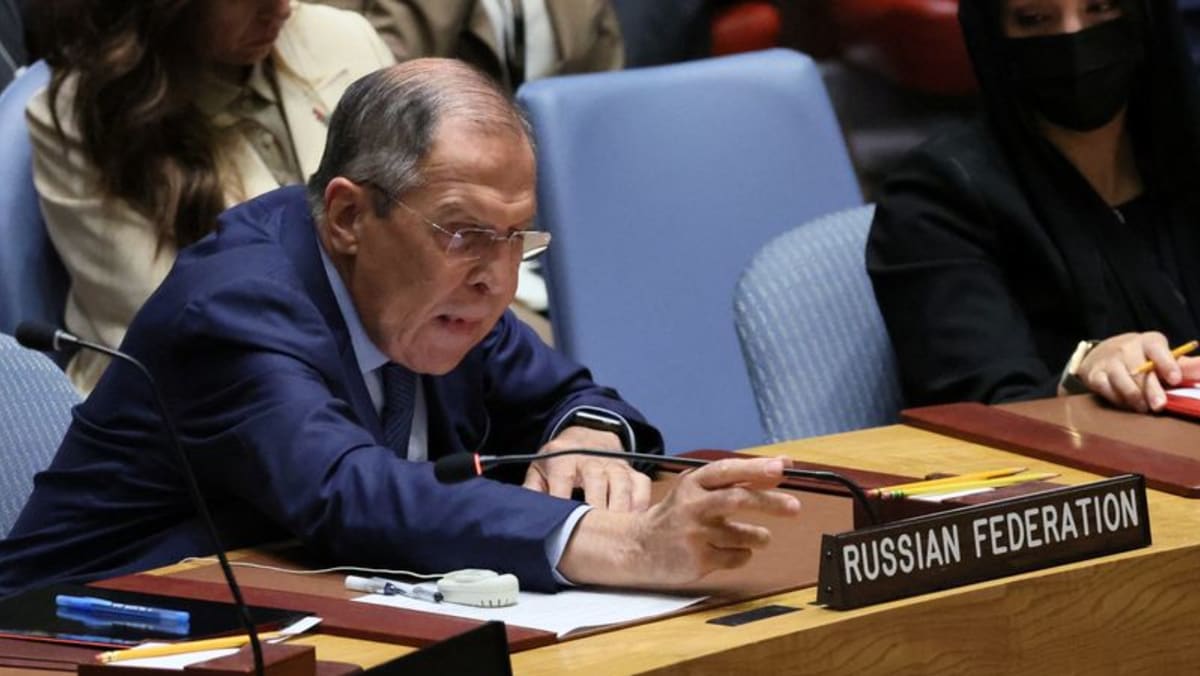 Blinken pledged that Washington would continue to support Ukraine to defend itself.
"The very international order we've gathered here to uphold is being shredded before our eyes. We can't let President Putin get away with it," he told the council, which met during the annual gathering of world leaders for the UN General Assembly.
CONCERNS OVER REFERENDUMS
Thousands have been killed and Ukrainian cities reduced to rubble since Russia invaded Ukraine on Feb 24. President Vladimir Putin on Wednesday threatened to use nuclear weapons to defend Russia and moved to annex swaths of Ukrainian territory.
UN Secretary-General Antonio Guterres told the council that a nuclear conflict is "totally unacceptable". Guterres also said plans for "so-called" referendums were concerning.
"Any annexation of a state's territory by another state resulting from the threat or use of force is a violation of the UN Charter and of international law," Guterres said.
Referendums on joining Russia are due to take place from Friday until Tuesday in several largely Russian-held regions in eastern and southern Ukraine, which comprise around 15 per cent of the country's territory.
International Criminal Court (ICC) Prosecutor Karim Khan told the council there were "reasonable grounds" to believe crimes within the jurisdiction of the court had been committed in Ukraine. The Hague-based court handles war crimes, crimes against humanity, genocide and crimes of aggression.
Khan opened an investigation into Ukraine a week after Russia's invasion. He said on Thursday that the investigation priorities were intentional targeting of civilian objects and the transfer of populations from Ukraine, including children.
The United States has said estimates from a variety of sources, including Moscow, indicate that authorities have "interrogated, detained, and forcibly deported" up to 1.6 million Ukrainians to Russia since Moscow's invasion.
"NO END IN SIGHT"
The United States, Britain and other members called for Russia to be held accountable for atrocities they say Moscow has committed in Ukraine. Russia denies targeting civilians, describing accusations of rights abuses as a smear campaign.
"We must make clear to President Putin that his attack on the Ukrainian people must stop … that there can be no impunity for those perpetrating atrocities," said British Foreign Secretary James Cleverly, adding that the world needed to reject Moscow's "catalogue of lies".