Kyiv urges travel ban on Russians as Moscow steps up assault in eastern Ukraine
August 10, 2022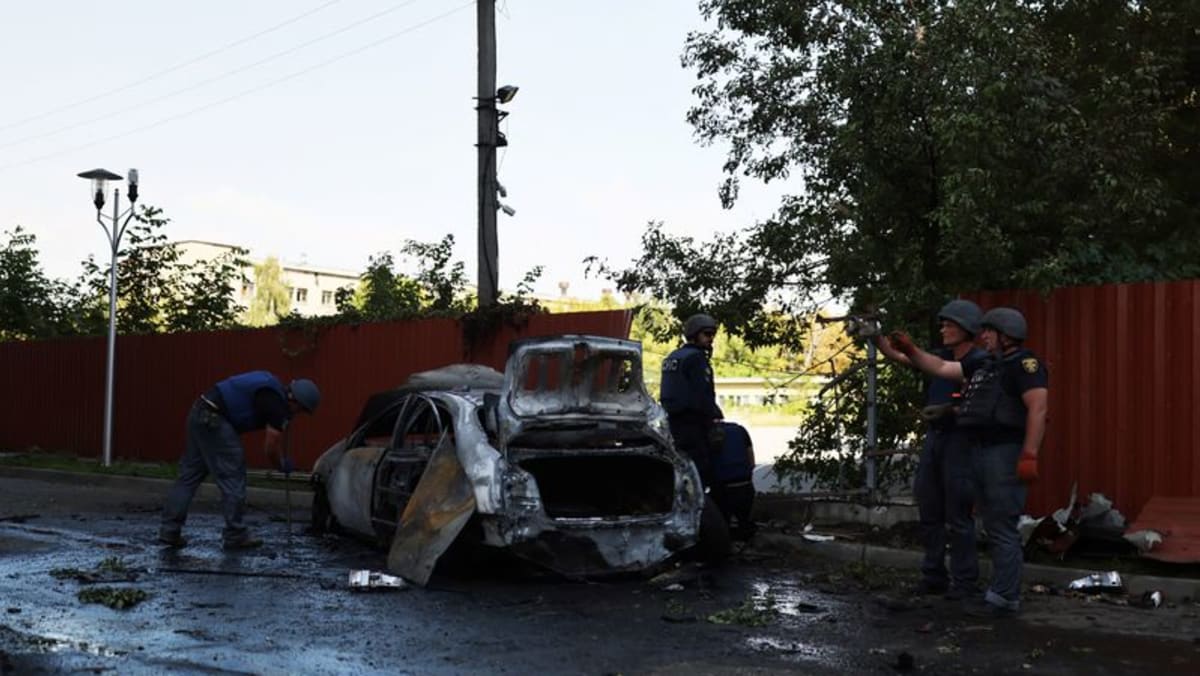 Other countries which have traditionally enjoyed closer ties to Russia such as Hungary are, however, likely to oppose an EU ban. Moreover, the European Commission has questioned its feasibility, saying certain categories such as family members, journalists and dissidents should always be granted visas.
Meanwhile, US President Joe Biden on Tuesday signed documents of Washington's support for Finland and Sweden joining NATO, the most significant expansion of the military alliance since the 1990s and prompted by Russia's invasion of Ukraine.
POWER PLANT RISK 'VERY HIGH'
There were lingering concerns on Tuesday about the situation at the Russian-occupied Zaporizhzhia nuclear power plant, which Ukraine and Russia accused each other of shelling in recent days.
It was vital for the Kyiv government to regain control of the plant in time for winter, Petro Kotin, head of Ukraine's state nuclear power firm Energoatom said in an interview with Reuters.
Last week's Russian shelling had damaged three lines that connect the plant in southern Ukraine to the Ukrainian grid, he said. Russia wanted to connect the facility to its grid, Kotin said.
He said "the risk is very high" of shelling hitting containers storing radioactive material.
Both Ukraine and Russia have said they want technicians from the UN's nuclear watchdog, the International Atomic Energy Agency (IAEA), to visit Zaporizhzhia, the biggest nuclear power plant in Europe.
EASTERN OFFENSIVE
Russia meanwhile unleashed ground forces, air strikes and artillery in a grinding offensive designed to complete its capture of eastern Ukraine.
But Kyiv said its troops were putting up fierce resistance and largely holding the line.
Heavy fighting was reported on Tuesday in frontline towns near the eastern city of Donetsk, where Ukrainian officials said Russian troops were launching waves of attacks as they tried to expand their control of the industrialised Donbas region.
The Ukrainian military said it had repelled ground assaults in the direction of the cities of Bakhmut and Avdiivka.
Russia gave a different assessment.