DOE to seek legal guidance over SC decision on JMSU
March 19, 2023
The Department of Energy (DOE) said over the weekend it would seek legal guidance following the Supreme Court's (SC) decision that invalidated as unconstitutional the Tripartite Agreement involving China, Vietnam and the Philippines.
"The Department of Energy will study the Supreme Court decision and its implications. The DOE will work closely with the Office of the Solicitor General and the Department of Justice in determining the next steps to be taken on the matter," Energy Undersecretary Alessandro O. Sales said on Saturday.
In a decision released in full last Friday but promulgated on January 10, 2023, the SC invalidated as unconstitutional the Tripartite Agreement for Joint Marine Seismic Undertaking (JMSU) in the Agreement Area in the South China Sea by and among China National Offshore Oil Corp. (CNOOC), Vietnam Oil and Gas Corp. (PetroVietnam) and Philippine National Oil Co. (PNOC).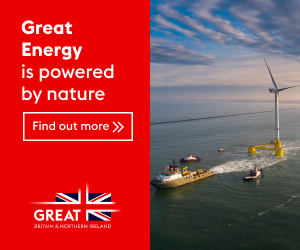 The JMSU was signed on March 14, 2005, before incumbent Secretary of Energy Raphael P.M. Lotilla assumed office in his first tenure as Energy Secretary. The Philippine party to the JMSU was PNOC, represented by then PNOC President and CEO Eduardo V. Manalac.
It can be recalled that in January this year, the SC declared the 2005 Tripartite Agreement unconstitutional for allowing wholly-owned foreign corporations to participate in the exploration of the country's natural resources without observing the safeguards provided in Section 2, Article XII of the 1987 Constitution. It took 14 years for the SC to rule on it.
Under the undertaking, joint explorations will be conducted in the South China Sea, covering 142,886 square kilometers. The agreement covers six islands claimed and occupied by the Philippines in Spratly—Pag-Asa Island, Likas Island, Lawak Island, Kota Island, Patag Island, and Panata Island. However, up to 80 percent of the JMSU site is within the Philippines's 200-mile exclusive economic zone, prompting the filing of petitions seeking to declare the agreement unconstitutional.
The petition was filed by former Rep. Carlos Isagani Zarate (Bayan Muna) in 2008.
The respondent said then that Section 2, Article XII of the Constitution was inapplicable because it only covers exploration, development and utilization of natural resources and not pre-exploration activities, which the JMSU covers.
The SC, noting that the term "exploration" pertains to a search or discovery of something in both its ordinary or technical sense, ruled that the JMSU involves the exploration of the country's natural  resources, particularly petroleum.
Citing the text of the fifth whereas clause of the JMSU, which states the Parties "expressed desire to engage in a joint research of petroleum resource potential of a certain area of the South China Sea as a pre-exploration activity," the Court said that it is clear that the JMSU was executed for the purpose of determining if petroleum exists in the agreement area.