Antitrust body monitoring PLDT-Sky Cable agreement
March 19, 2023
While the multibillion-peso acquisition by the PLDT Inc. of the broadband business of Sky Cable Corp. has yet to be notified to the Philippine Competition Commission (PCC), the anti-trust watchdog said it is "monitoring the developments surrounding the proposed transaction."
PLDT announced last Thursday that it entered into a share and purchase agreement with Sky Vision Corp., ABS-CBN Corp., and Lopez Inc. to acquire their shares in Sky Cable Corp. for P6.75 billion.
"The closing of the proposed transaction shall be subject to compliance with certain conditions precedent which include, among others, the termination or cessation of operations by Sky of its pay TV and cable businesses, obtaining all applicable government approvals and clearances, obtaining all required consents and corporate actions, and payment of the purchase price," the PLDT disclosure read.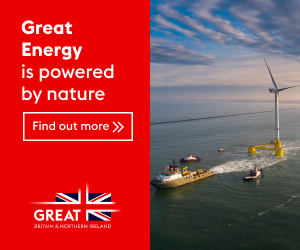 The Pangilinan-led integrated telco noted that the transaction is in line with its goal to "narrow the digital divide," explaining that the transaction will "benefit the existing broadband subscribers of both PLDT and Sky."
By merging their operations, PLDT and Sky will be able to "strengthen and expand" the coverage of their services, reach remote areas, and upgrade customer experience.
When sought for comment about the P6.75-billion acquisition between the Pangilinan and Lopez Groups, the PCC said: "The PCC notes that previous acquisition plans involving PLDT and Sky Cable have been rescinded in 2020 and 2022 for various reasons, including PLDT's own assessment then of possible overlaps with Sky in their products and services."
To recall, PLDT and ABS-CBN terminated several investment deals that involved the following: the acquisition by ABS-CBN of 34.99 percent of total voting and outstanding capital stock in TV5 Network Inc., a PLDT unit, for P2.16 billion; and the P2.86-billion investment by Cignal Cable Corp. into Sky Cable Corp.
The deals were called off due to political pressure from lawmakers and regulatory bodies.
"As market conditions and the modality of the transaction may have changed since then, the PCC remains open to notification consultation with parties to ensure proper and timely review of transactions," the PCC said.
The watchdog added: "The competition authority's mandate is to evaluate the effect of acquisitions in relevant markets and its effects on consumers, such as whether the transaction will result in fewer choices and lesser competition."