3 Fil-Am players, Brazilian coach add power to men's vball squad
March 19, 2023
THREE Filipino-Americans standing over six feet and a renowned Brazilian coach have been added to the national men's volleyball team to the Cambodia 32nd Southeast Asian Games.
Philippine National Volleyball Federation (PNVF) president Ramon "Tats" Suzara formally introduced Brazilian coach Sergio Veloso and heritage players 6-foot-3 Michael Raymund Vicente, 6-foot-5 Steven Rotter and 6-foot-6 Cyrus De Guzman to the media in a Pasay City restaurant over the weekend.
Suzara also announced that the PNVF drew the support of Foton Motor Philippines which donated a national team van through Foton Philippines General Manager Levy Santos.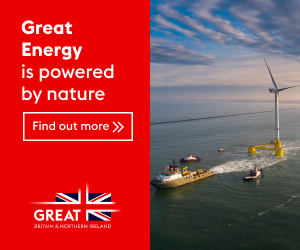 "The target should be win, win and win and fight for the medal or fight for the gold," the 57-year-old Veloso told reporters at the Golden Bay Restaurant in Pasay City.  "But it's a one set a time for us and I believe they have the capability to win as a unit."
Veloso, whose previous assignment as an International Volleyball Federation (FIVB) accredited coach was in the Maldives, will be working closely with his PNVF counterpart Odjie Mamon in the national team.
Suzara is confident Veloso and the heritage players would fill up voids in the national squad.
"The arrival of the three Filipino-Americans and coach Sergio [Veloso] is very promising especially for Cambodia," said Suzara, who thanked Foton Philippines for supporting the mobility needs of the federation.
He also expressed gratitude to the global platform Fil-Am Nation Select  headed by Christian Gopez for introducing the Filipino-Americans to the national team.
"I'm having a blast. It's my first time leaving the United States and be on my own. I don't have anyone to rely on aside from myself and my teammates, my coaches," said Rotter, an opposite spiker from La Palma, California, who played for Long Beach City College, California State University and semi-pro team LA Blaze in the US.
Vicente, a wing spiker from San Jose, California, on the other hand, played in the US NCAA Division I team Concordia University Irvine.
"Training has been really good. We're taking a little bit of time and we get this," Vicente said.
De Guzman, on the other hand, is a middle blocker from New York and played in the US NCAA Division III for Hunter College and also for New York Pride and North East Force in the Volleyball League of America.
The men's team will undergo a training camp in Osaka, Japan, from April 3 to 20 ahead of the May 5 to 17 Cambodia SEA Games.
Image credits: Roy Domingo