Patrick Reed Rory McIlroy feud resumes after tee toss at Dubai Desert Classic
January 25, 2023
As for the additional context: McIlroy said he and his family were interrupted on Christmas Eve when he was served a subpoena by Reed's lawyers.
McIlroy didn't confirm that the subpoena is directly tied to Reed's re-filed $750 million defamation lawsuit claiming the PGA Tour, Golf Channel, Gannett, which owns Golfweek, and others acted in concert in "conspiracy, defamation, injurious falsehood and tortious interference."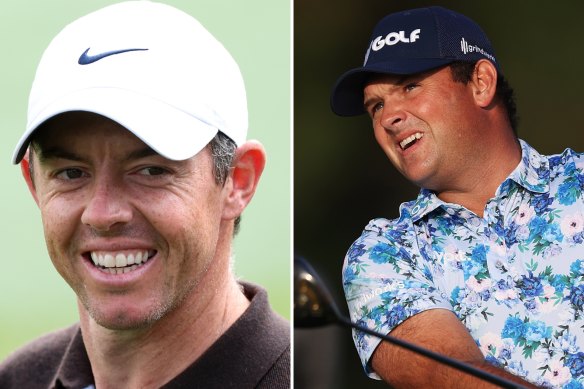 "The PGA Tour's and its 'partner' the NBC's Golf Channel's mission is to destroy a top LIV Golf Tour player, his family, as well as all of the LIV Golf players, to further their agenda and alleged collaborative efforts to destroy the new LIV Golf Tour," Reed's attorney, Larry Klayman, said in a news release in September.
"As alleged in the complaint, these calculated malicious attacks have created hate, aided and abetted a hostile workplace environment, and have caused substantial financial and emotional damage and harm to Mr. Reed and his family."
Loading
Reed, 32, had two top-five finishes in 2022 on the LIV circuit. He won nine times on the PGA Tour.
Field Level Media
Sports news, results and expert commentary. Sign up for our Sport newsletter.