Melbourne Victory's OSM supporter group plots A-League return
January 25, 2023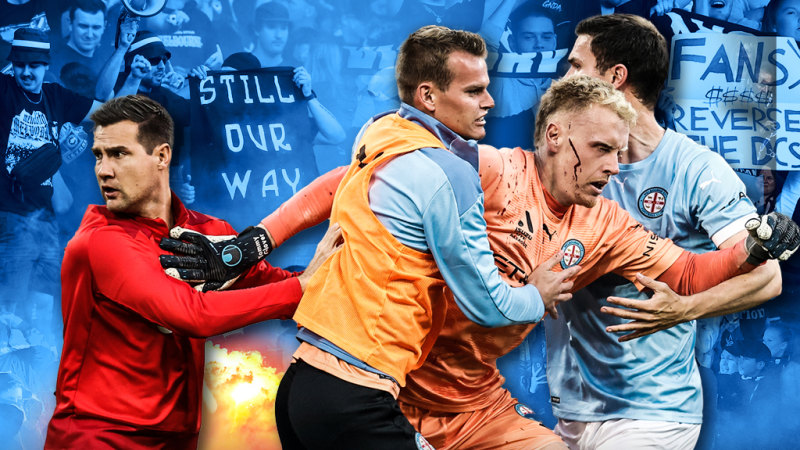 Loading
"For this match, if you would like to watch the game together with your mates and the rest of the terrace, and not be separated within the active area – we suggest buying tickets in bay 33 to start, and then to bays 34/35 should it be necessary," the post said.
A Victoria Police spokesperson said officers would be highly visible at the match: "Police will be there to ensure everyone enjoys the match safely and with respect for others, as we would at any major event with significant numbers of people in attendance."
Victory's managing director Caroline Carnegie previously said the club was committed to rebuilding its fan culture.
"We've accepted everything that's been handed down to us, and we're just looking forward to moving from here and rebuilding everything we can to still bring the colour and noise and everything that makes Melbourne Victory and football unique to our games, but to make sure we do it in a way that is safe," Carnegie said.
Despite the fallout, OSM announced it would not disband: "Our group was formed independently, and only we control our future.
"The current restrictions on support are nothing the terrace hasn't dealt with and overcome before. As long as fans are allowed inside the stadium, we will be there and our voice will be heard."
The Age is awaiting comment from Sydney FC, Football Australia, Australian Professional Leagues, and AAMI Park.
More to come