15-year-old pleads guilty for role in attempted carjacking of Commanders' Brian Robinson Jr.
January 25, 2023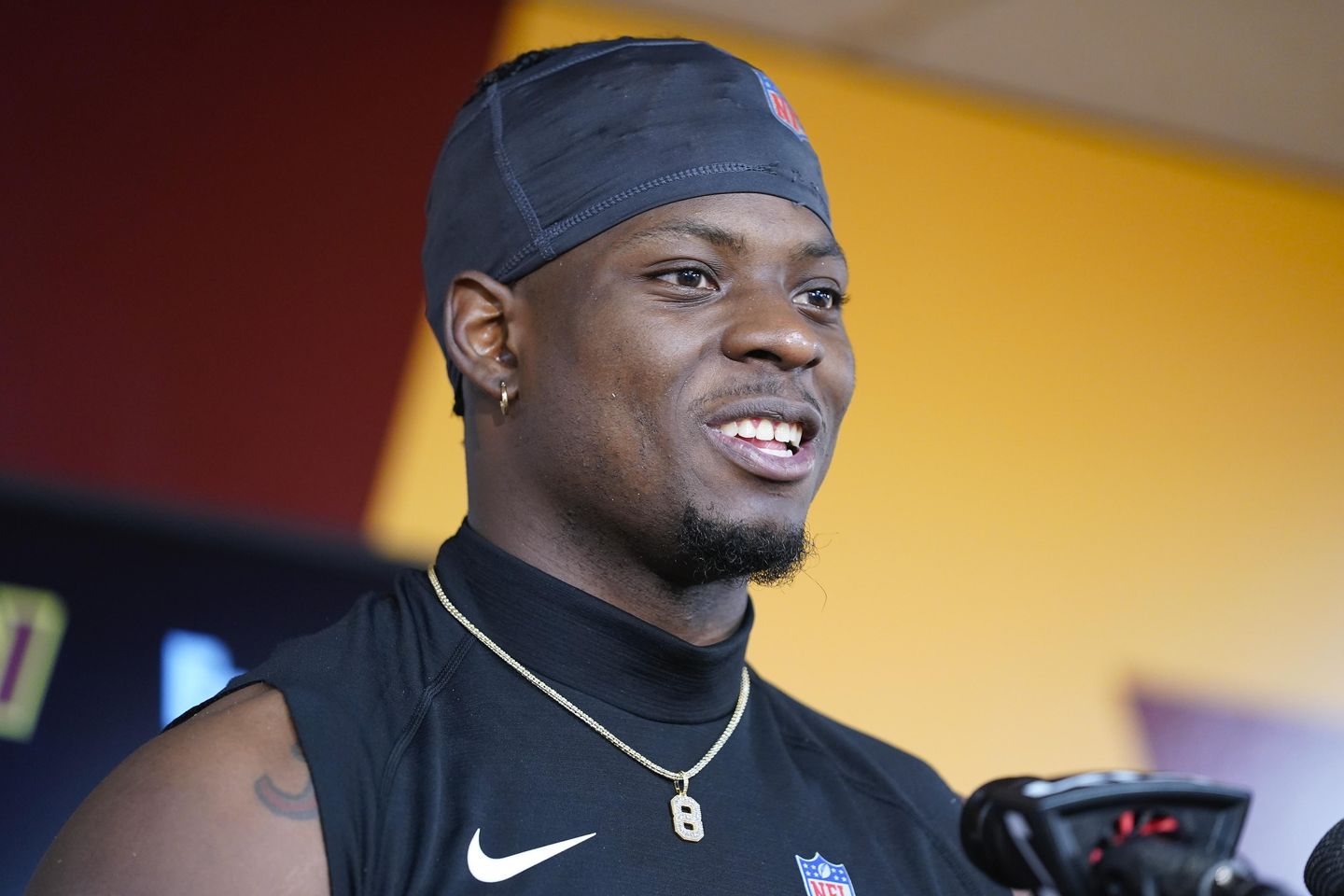 A teen from the District pleaded guilty Monday for trying to carjack Washington Commanders running back Brian Robinson Jr. in August, which resulted in the football player being shot.
The 15-year-old pleaded guilty to charges of attempted robbery in juvenile court for the incident that took place in the 1000 block of H Street NE, according to WRC-TV, the local NBC affiliate.
The teen also pleaded guilty to voluntary manslaughter for shooting and killing 15-year-old Andre Robertson near Kelly Miller Middle School in Northeast in October. The convicted teen was a part of a group of people who got out of a car and fired several rounds at the victim.
In the Robinson case, the teen was joined by another teen, a 17-year-old, during the stickup, but it's not clear which one of them shot Mr. Robinson in the leg. The 15-year-old was 14 at the time of the attempted carjacking.
"I was trying to rob a man for a Hellcat and it went wrong. I wasn't thinking," the teen told police, according to prosecutors. The "hellcat" the teen mentioned was the running back's Dodge Charger SRT Hellcat, a high-end muscle car that's worth abput $90,000.
Prosecutors are attempting to get the teenager committed to a youth rehabilitation center.