Trickling stream offers lifeline to survivors of Ukraine war zone
May 11, 2022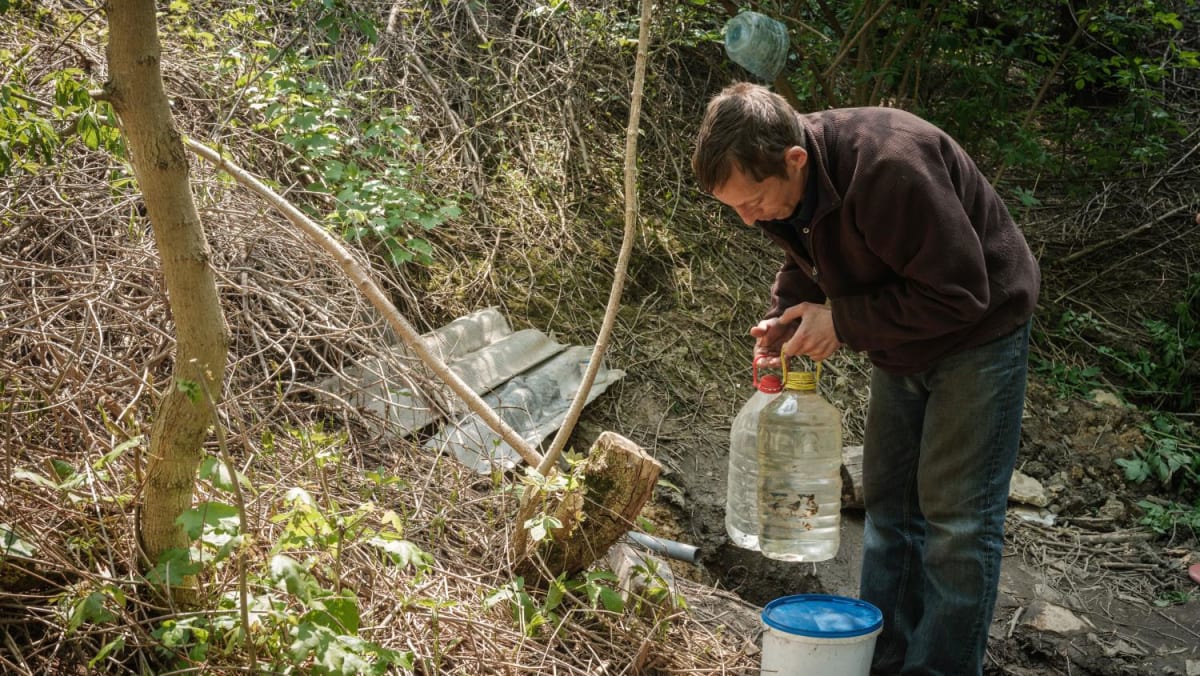 'IT CAN HIT ANYWHERE'
A crescent of industrial cities across Ukraine's eastern front – populated by an untold number of residents hiding in cellars and basements – are steadily losing access to water and food.
Lysychansk was an important coal mining centre with centuries-old churches and 100,000 workers before Russia invaded its pro-Western neighbour on Feb 24.
The city's ghostly streets now stand in ruins while its surrounding roads are being shelled with a ferocity that has forced all humanitarian supply missions to stop.
The highways leading out of Lysychansk and its sister city Severodonetsk are witnessing an organised retreat by some of Ukraine's most hardened units and their biggest guns.
The few vehicles speeding in at breakneck speed to try and avoid the rockets and mortar fire appear to be primarily linked to rescue operations for Ukraine's wounded troops.
Some of the residents trapped inside who come out to catch a glimpse of the sun and fill their bottles from the stream have the glazed look of shock.
"There is no water in the city. We come here because that is all there is," welder Andriy Tytyunkov said in a halting voice.
"But when the bombing is really bad, you have to stay inside," the 39-year-old said. "If it gets really heavy, it can hit anywhere."