Smelts in Lake Superior, St. Marys River contain 'low levels' of insecticide, province says
April 29, 2022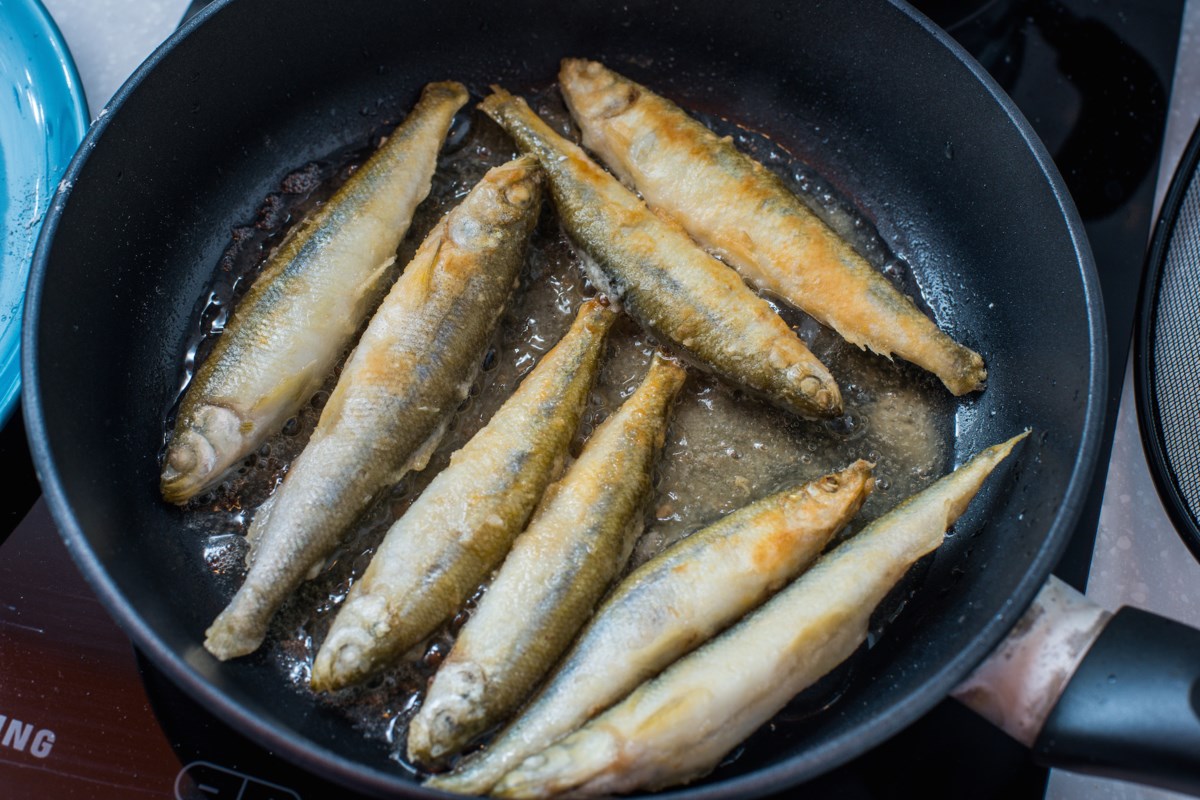 The Ministry of the Environment, Conservation and Parks (MECP) says an advisory it issued for consumption of rainbow smelt will be updated sometime this year to a recommended intake of eight meals per month in a portion of Lake Superior stretching from the St. Marys River to just south of Batchawana Bay.
The information obtained from the province comes after the original fish consumption advisory, which can be found on an Ontario government website, recommended that absolutely no rainbow smelt be consumed in that area of Lake Superior, known by the ministry as Lake Superior 11 – Goulais Bay.
SooToday decided to look into the consumption advisory after becoming aware of a social media post issued by Garden River First Nation Lands and Resources Department which shared the rainbow smelt advisory from the province.
MECP, which oversees the fish consumption advisories, declined our request for an interview Tuesday, but indicated that it would respond to questions via email. The Ministry of Natural Resources and Forestry has yet to respond to our request for information.
More than two days after submitting questions to MECP via email, the ministry sent SooToday an email confirming that the contaminant responsible for the consumption advisory for smelt in Lake Superior is toxaphene, an insecticide that was removed from general use in Canada in 1974 and restricted in the United States in 1982.
The ministry said that recent monitoring of rainbow smelt collected from Lake Superior and St. Marys River over the past year showed low levels of toxaphene, while long-term monitoring of the insecticide in smelt and other Great Lakes fish has shown declines in its presence over the last four decades.
The province has also been active in monitoring perfluoroalkyl and polyfluoroalkyl substances (PFAS) in rainbow smelt in areas of Lake Superior, St. Marys River and Lake Huron with smelt fishing locations.
"The levels of PFAS found would generally result in fish consumption advisories of four to 16 meals per month," said MECP spokesperson Gary Wheeler via email. "However, other legacy contaminants such as mercury and PCB (polychlorinated biphenyl) can result in more restrictive advisories."
Last year, the province collected smelt samples from the public in the Sault Ste. Marie area and the St. Marys River. Samples were also submitted from Chippewa River, Harmony River, Stokely River, Gawas Bay and the St. Marys River at the St. Joseph Island bridge.
The MECP informed SooToday that Harmony River — a hotspot for rainbow smelt popular with Saultites — is actually not a part of the smelt consumption advisory for Lake Superior.
The area known by MECP as Lake Superior 10 – Batchawana Bay, which includes Harmony River, is not listed anywhere on Ontario's online, interactive fish advisory consumption map, nor is it referenced in online materials from the province.
SooToday has reached out to MECP for clarification.
In late March, the Michigan Department of Health and Human Services (MDHHS) warned the public of elevated perfluorooctane sulfonate (PFOS) levels in Lake Superior rainbow smelt, and recommended that individuals limit Lake Superior rainbow smelt consumption to one serving per month.
According to MDHHS guidelines, a serving is considered to be an eight-ounce portion size for adults and a two-ounce or four-ounce portion size for children.