Mayor's Youth Advisory Council celebrates local art and music (7 photos)
May 14, 2022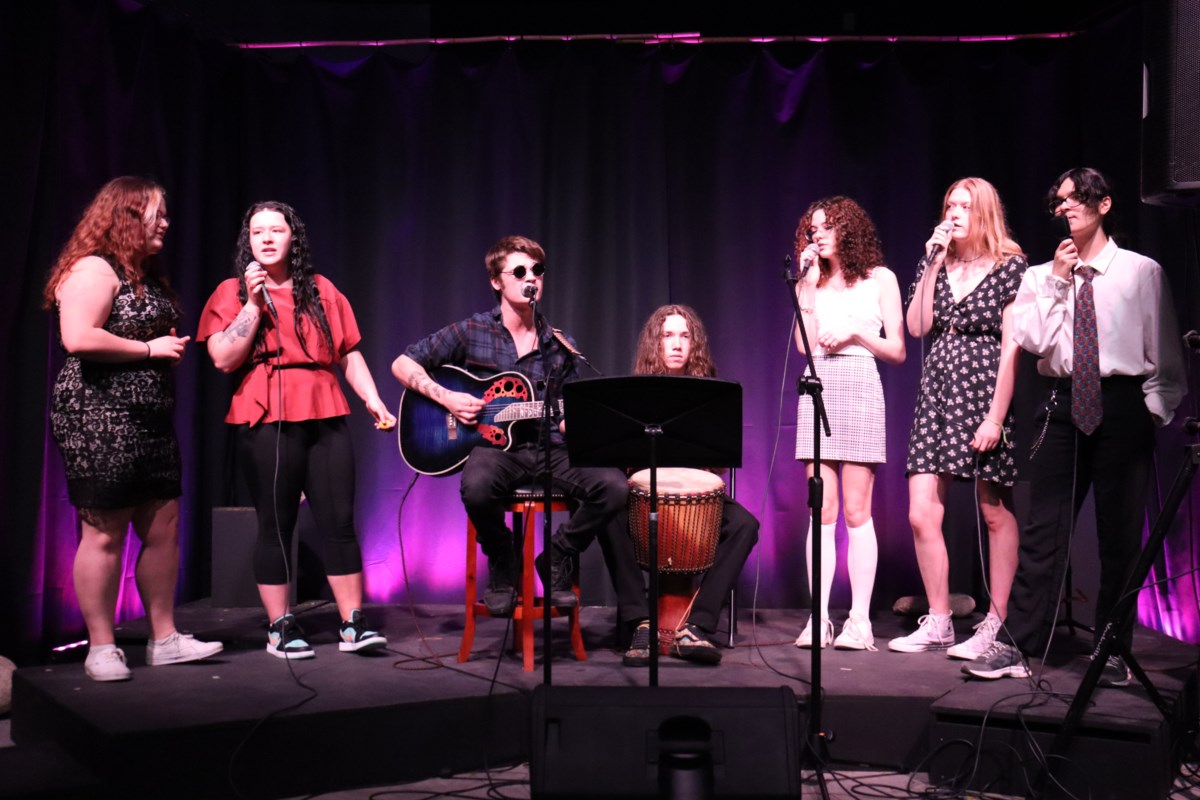 The Sault Ste. Marie Mayor's Youth Advisory Council welcomed the community inside the Ermatinger Clergue National Historic Site this afternoon for their first celebration in over two years.
The afternoon featured some of the Sault's most talented youth as a variety of musicians performed live music while artists displayed some of their unique pieces of art.
Members of the MYAC were also on-site offering attendees mocktails and appetizers.
The event's vice-chair Lauren Burela was ecstatic to welcome the public back after a two-year hiatus.
"It's great to actually see everyone in person again," she says. "To see the art pieces in real life and having live music again is really exciting."
Today's performers included the Pine Tones, as well as Tianna Legacy, Aric Quan and Deanna St. Germain.
A portion of the event's proceeds are going towards the Twinkie Foundation, a mission aimed at helping local families alleviate the financial and emotional stress endured when coping with a child's illness.