Xilam hires Jérôme Lacarrière to oversee its digital business – Kidscreen
December 7, 2022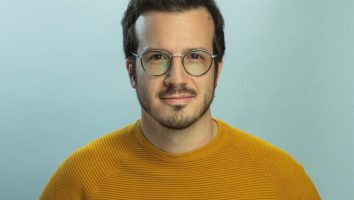 French prodco Xilam Animation has appointed Jérôme Lacarrière as its new VP of digital business development, overseeing the expansion of a key area of its brand-building strategy.

Xilam says its animated content as a whole racked up 1.5 billion views on Facebook Watch last year.
Its brands, including toon series like Oggy and the Cockroaches and Zig & Sharko, have a combined subscriber base of 63 million on YouTube and four million on TikTok.
Replacing Charles Courcier, Lacarrière officially started in his new Paris-based role on December 5, and he reports to distribution EVP Morgann Favennec.
Favennec says Xilam is currently looking to identify new digital business expansion opportunities and is planning to represent third parties in the space. "We'll [also] be focused on driving the digital performance of our own series in the AVOD market, either on established and upcoming platforms such as Rakuten and Tubi, or via our own YouTube and FAST channels."
Lacarrière is coming off a three-year stint as a distribution manager at French streamer Salto. Prior to that, he spent more than a decade at The Walt Disney Company in France, where his last title was manager of digital sales and store management.
Favennec expects that his expertise in marketing and promotion will be a key asset for supporting Xilam's newest digital partnerships and activities, like the launch of its Oggy Oggy e-shop.