A look at housing developments, business expansions coming to … – 69News WFMZ-TV
January 26, 2023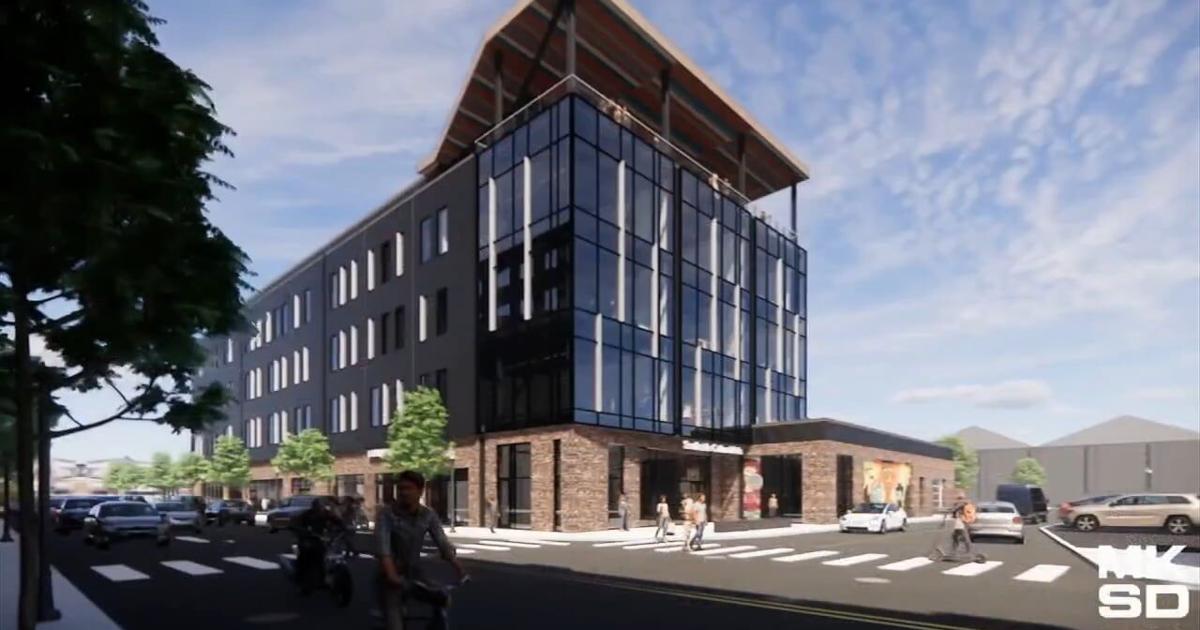 If 2022 was any indication, 2023 will be another busy year in the Greater Lehigh Valley, which has managed to hold its ground despite global economic uncertainty.
"We didn't know where things were going coming out of the pandemic, but it turned out a lot of areas, the industrial and manufacturing sectors, the pandemic led to more demand, more growth," said Don Cunningham, President and CEO of the Lehigh Valley Economic Development Corporation.
With the region achieving a record GDP of over $47 billion last year, Cunningham says he expects to see that number grow in 2023.
"Manufacturing has become the number-one sector in the Lehigh Valley, growing 11 times faster than the United States," Cunningham said. "You hear talk about a recession or interest-rate pressures, but in terms of projects in the pipeline, we're seeing continued demand in the industrial and manufacturing arenas and continued demand on the population side for apartments, for homes."
You can see that demand first-hand in Allentown. The long-vacant Metal Works site is set to reopen as manufacturing space this summer.
On the housing side, City Center has several projects coming online this year: Walnut View and the Gallery at City Place, as well as 1010 Hamilton, bringing around 300 new apartments to the downtown core.
Work has pretty much wrapped up on the first of 12 buildings at the Jaindl's Allentown Waterfront, and the redevelopment of Little Lehigh public housing is expected to begin.
"It's gotten busier and busier, and busier," said Becky Bradley, Executive Director of the Lehigh Valley Planning Commission. "We keep saying 'wow we broke a sweat there,' but I think 2023 is going to be a different type of busy."
2022 saw over 6400 housing units proposed and over 22 million square feet of new development.
Bradley expects continued but slower growth on the industrial side: "I think it's a complicated answer. I think we'll continue to see some industrial proposals, but I do not think that the amount of industrial proposals is going to be at the same rate, as it has been for the last two years for sure."
"Right now we have probably 5 to 10 international companies that are looking seriously at the market," Cunningham said. "We're seeing more and more demand for European producers and manufacturers looking for locations on the East Coast."
Over in Bethlehem, the former Martin Tower site is expected to bring more than 300 apartments, with two new facilities for Lehigh Valley Hospital, restaurants, a grocery store, and a hotel.
ArtsQuest is moving forward with a $22 million replacement plan for the Banana Factory, and the Bethlehem Food Co-op will finally have a home.
There's also the $55-million Boyd Theater apartment project, which broke ground in October. All that is joined by several other new apartment buildings on the city's southside, needed to house a growing population.
"The Lehigh Valley is seeing roughly between 3 and 6000 people a year move here," Bradley said. "That's sustained at this point for well over 60 years."
Wind Creek is also wrapping up its $160 million hotel expansion, which will double the number of rooms and offer new, much-needed event space.
"It's just going to continue to add to all these great amenities and great programing that we have all the time out here in the Valley," said Discover Lehigh Valley President and CEO Alex Michaels. He thinks the tourism rebound will continue in 2023, with the region working its way back to more than 16 million visitors a year.
"There's anywhere between 26 and 40,000 hospitality jobs in the Lehigh Valley," Michaels said. 'The more people coming, here, visiting here they're using our airports, eating in our restaurants, using our gas stations, using our small businesses."
Speaking of airports, 2023 is the year LVIA will open its new, expanded terminal to accommodate the most passengers it's seen in 20 years.
In Easton, they're getting ready for the Commodore to open, right at the city's entrance.
City Center will also begin working on the Marquis. There's also the Confluence and the Watermark, which will bring hundreds of new housing units to the city.
Our roads will get some much-needed love, too.
"That bipartisan infrastructure law gave us so many new opportunities," Bradley said.
"We have approximately 60 projects in construction right now in our region at a value of over half of $1 billion," said PennDOT District 5 Press Officer Ron Young.
It's completing a new roundabout project this year in Upper Macungie Township at Schantz Road and Route 222. There's also $170 million in upgrades to I-78 wrapping up.
"You're going to see all new highway from the ground up finally, climbing lanes for trucks on the hills there," Young said.
There are also several bridge repairs and replacements, and paving work happening on Route 33 and Route 22.
"The interstates need attention," Young said. "Anyone who drives around here where they know where things need to be done."
That is just some of the work being done this year.
"So much is going on not only in county government, but in local government to meet the needs of today," Bradley said. "It's honestly one of the most exciting times I've ever seen in my career, so far."